Tweet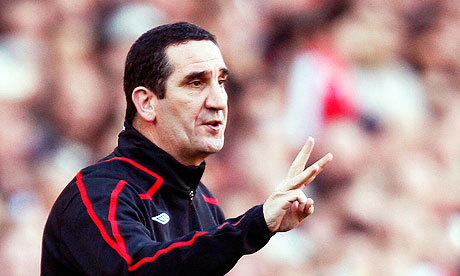 Scotland
's failure to qualify for a major tournament since 1998 plus the realisation of the sharp decline in standards among the country's footballers have prompted the formation of a £60m performance strategy north of the border.
Headed up by Mark Wotte, a Dutchman appointed the Scottish Football Association's first performance director in June, the plan aims to focus on elite players at youth level with a view to tracing their progression into the full international team.
The association has accepted that when Scotland routinely qualified for World Cups and European Championships, youth training was neglected or wrongly focused.
A review of Scottish football by Henry McLeish, a former first minister, published last year presented the game's governing body with 103 points for consideration or change. From that, a performance strategy was born.
Read the whole report here
http://www.guardian.co.uk/football/2011/nov/08/sfa-elite-youth-training-programme?newsfeed=true
Marc Roseblade is a Contributor for Bleacher Report as well as Not Just Scottish Football and youth development reporter for Ayr United Football Academy. All quotes are obtained first-hand unless otherwise stated.